History Nord Pas de Calais
---
As a strategic crossroads between several countries the Nord Pas de Calais has an important defensive heritage which he keeps very beautiful remains.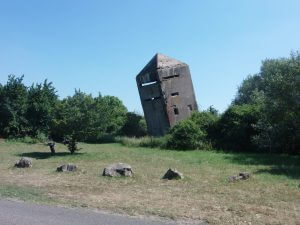 From ancient times to Boulogne with archaeological evidence of Hadrian's camp later with the system of fortifications built by Vauban at the request of Louis XIV in Gravelines, Bergues, Dunkirk or Calais.
In more recently, defensive vestiges from 1800 to 1945 and primarily those of The Atlantic Wall was built by the Germans during the 2nd World War.
The main sites reflecting the history of the Nord Pas de Calais:
Powder and Sea of Boulogne bunkers
Fort rabbit and bunkers Blériot
museums and bunkers from the port of Calais
the Atlantic Wall
the leaning tower and oye-beach bunkers
Battery Todt in Wissant
the dome of Helfaut
Fort small Synthe
Fort dunes of Leffrinckoucke
Fort Alprech to portel
the blockhouse éperlecques base mimoyeque